How to Maximize the Value of your Company – The Business Lawyer's Best Tips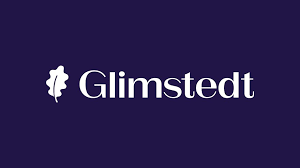 There are many things that can be good to think about if you as an entrepreneur ever plan to sell your company. By handling questions and setting good routines early, you can increase the value significantly when the time comes. The company's legal status is one of several key factors that come into play when a potential buyer assesses the risk in a transaction. To make this risk assessment, lawyers are often involved. Below are some common remarks that we lawyers make during a legal review – due diligence – of companies and tips on how to avoid them.
Agreements and disputes are fundamental for assessing the businesslikeness of the company
It is relatively common for agreements – even those that are essential to the business – to be entered into only orally or through very deficient documentation, e.g. an e-mail with a price list or an order confirmation. By ensuring that all significant agreements are drawn up in writing and signed by both parties, it can be ensured that important components for running the business remain even after a transaction. It is also good to keep a contract register where you, among other things. can follow up maturities, warranty periods and other special conditions. In the agreement register, it can be noted whether the agreement contains so-called change of control clauses, ie clauses that give the counterparty the right to terminate the agreement in the event that the company changes owner.
It is also common for contract templates used not to cover things that need to be regulated in the contractual relationship. If you use your own contract templates, they should be relatively detailed and adapted to the business. In the event that the company uses a standard agreement and if you wish to deviate from or complete the standard agreement, you should establish special conditions in writing that supplement the standard agreement. The fact that the company's agreements are adapted to the business and cover all essentials, means that a buyer can feel confident that the company's business is secured. It also increases the predictability of future cash flow.
It happens that disputes arise in a business. If the company e.g. has an unusual number of historical disputes or if the company has an ongoing dispute for a larger amount, it often involves a legal risk. In this context, it is important to make sure that any settlements are documented and that all issues that have given rise to the dispute are closed down in connection with a settlement. This is so that a potential buyer can review and establish that all risks with the dispute have been managed.
Compliance with the rules – or lack thereof – can affect the price
Something that is surprisingly often remarked on is that the share register is not updated with current shareholders, their holdings, possible pledges, etc. One should also consider early on how to handle previously issued rights to shares, such as warrants and share options, in the intended transaction. Having order in the company formality is generally something that facilitates and simplifies a transaction, which increases the chances that the deal will close with a good result for the seller.
When handling personnel issues, it is important to ensure that any dismissals take place in the right way and are documented in order to avoid ambiguities regarding the former employee's right to re-employment. Bonus and incentive programs are often of interest to a potential buyer to get an idea of ​​future staff costs. The company's work with the work environment and its routines for workplace accidents also weigh into an assessment of the company's legal risks.
Finally, all companies are required to comply with the EU Data Protection Regulation (GDPR), which includes an obligation to provide information on how to handle personal data. Whether the company has a privacy policy, kept a personal data register, signed a personal data assistant agreement (if applicable), handled sensitive personal data or has had a personal data incident are all circumstances that affect the legal risk in a company.
In summary, there is a lot to keep in mind when dealing with the legal issues in a company. The most important thing is to ensure that there are good routines and that there is order and order in the law. The fewer and less legal risks identified in a business survey, the greater the possibility of a smooth transaction and a higher price tag in the end.
Do you want to know more about how to achieve order and order, and thus maximize the value of the company? We at Glimstedt assist companies that are facing due diligence on a daily basis and handle all the issues that may arise as a result.
You are welcome to contact us!