Back to All Thought Leadership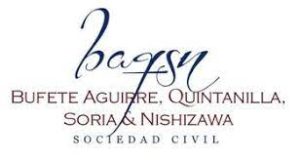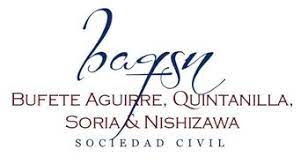 Although fundamental responsibilities regarding Board of Directors unavoidably include  timely response to challenges faced by the company it represents, the circumstances created by the Covid  19 pandemic, challenge the traditional practices in corporate governance, relocating the demands of the company and various stakeholder groups, into an scenario of permanent incertitude, requiring a more active, creative and radical action by board members, also implying new changes on the scope of their accountability towards shareholders and other stakeholders.
In a general environment  characterized by corporate societal engagement and the affirmation of concepts such as corporate citizenship, increasingly complex regulatory and social pressures and demands, long past the days of solely prioritising maximization of cash return to shareholders, reality gives way to a richer model of corporate governance, placing health and institutional strength of companies at the axis of the model, questioning the ethical affirmation of values within the company and its stakeholders.
In fact, ordinary board decisions under the extraordinary scenario of the pandemic, pose fundamental questions on corporate ethics.
First, although consequences and extent of Covid – 19 after more than one year and a half since its appearance are still to be seen, it is clear that the traditional model applying a shareholders centered system on corporate governance, has already turned to favor a new governance with a broader, holistic approach to the company´s interests, with an enhanced importance of the incorporation of each stakeholder group´s concerns on corporate policies, defining it is capability to face the crisis. Under the present circumstances, corporate governing bodies may have a tough time to justify the primacy of shareholders over any other stakeholder – customers, employees, suppliers, communities – particularly with health and security issues regarding employees and customers becoming a natural priority. Boards may now need to redefine their policies, incorporating new practices, such as requesting from management permanent reporting on the status of the way interests of the various stakeholders are handled, ensuring, among other aspects, the full compliance with the legal framework and of the company´s obligations towards each one of them.
Second, the pandemic also questioned the traditional way to deal with ordinary practices such as dividend payment, where shareholder expectations may need to give way to more urgent matters, such as investment on health, security and labor stability. Such situation requires the structuring of a complex internal system of communications with its stakeholders based on permanent information and transparency.
Third, as the virus advanced through the world, particularly in developing economies, the insufficient responses by governments to the health crisis which soon developed into a general economic and financial crisis, requires companies to reinvent their structures, recomposing the production system, restructuring their policy definition to prioritise health and security, redefining their financial structure to face the collapse of demand and supply, and eventually creating mechanisms for helping combat the virus and attenuate its effects.
Finally, among exposing the general absence of efficient health systems across the world, the pandemic has also helped to reveal the magnitude of systemic problems, such as economic and social inequalities, democratic institutional weakness, corruption,  and environmental concerns, issues which shall also require to be addressed by each company, should there be a true commitment to establishing a long term strategy, based on a common understanding of  its purpose and values, and the consistency of its governing actions with them.
Contributed by:
Eduardo Quintanilla
Managing Partner
Bufete Aguirre, Quintanilla, Soria & Nishizawa