Back to All Thought Leadership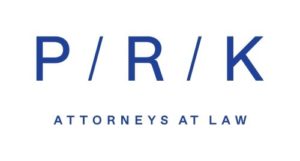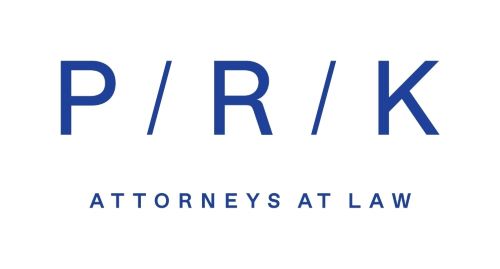 HR Digitalization in the Czech Republic
Recently, the topic of digitalization became important in all areas due to the current pandemic of COVID-19, which brought the need to look for an alternative to paper solutions. However, many employers are still hesitant about whether the switch to electronic documents in HR in the Czech Republic due to some obstacles imposed by Czech regulations.
Is it possible to use electronic documents in HR?
Yes, in general, electronic documents and electronic signatures can also be used in the field of labour law in the Czech Republic. Electronic documents have the same legal value as paper documents based on the regulation contained in the Czech Civil Code, eIDAS Regulation and Czech Act on Trust Building Services in Electronic Transactions.
Does the electronic document meet the requirement for a written form of the legal act?
Yes, usually it does. Written form is a basic requirement for most labour law documents, especially for the employment contract, their amendments and termination documents. The written form is fulfilled, especially if the document is drawn up on paper and signed using a handwritten signature. However, the written form is considered to be preserved (fulfilled) even if the contract is made electronically and electronically signed. An electronic employment contract (e.g. in a PDF document) containing both parties' electronic signatures is, therefore, a properly written employment contract, which must be accepted in the same way as an employment contract on paper.
In which cases the electronic form is not (yet) possible?
As mentioned above, statutory regulations generally do not explicitly prohibit the electronic form of labour law documents; however, the limitations for its use may result from other requirements, especially in the field of delivery.
Pursuant to Section 334 of the Labour Code, important labour law documents relating to the establishment, changes and termination of employment or agreements on work performed outside the employment relationship, recall from a management position, warning letters and salary assessment may be only delivered to employee in a way specified by this regulation.
Primarily, these documents must be delivered to the employee in person at the workplace. Only if such personal delivery is not possible, the document may be delivered by electronic means (e.g. by e-mail), however subject to very strict conditions (see below).
Electronic delivery of these documents is then permitted by law only if the employee gives prior written consent with the electronic delivery, and the delivered document is signed by a qualified certificate for electronic signature by the employer. The employee then must confirm the delivery with a message also signed by a qualified certificate for electronic signatures within 3 days. If the employee fails to confirm the delivery or only fails to sign the confirmation with the required type of electronic signature, the delivery is deemed ineffective (and thus, the respective legal act is not effective as well)
In practice, therefore, the electronic delivery of these important labour law documents is not usable in practice, which significantly limits the use of electronic documents.
How to overcome the limitations?
In case of bilateral documents (such as employment contract, its amendments, or agreement on termination), the document must be signed by both parties at the same time and place to avoid any need for electronic delivery. In such case, any type of electronic signature may be used.
Nevertheless, this also means that it is not possible to distantly sign an employment contract using a simple electronic signature, such as DocuSign or any other similar service. In case of distant signing (which includes electronic delivery by its definition), the qualified certificate for electronic signature must be used by both parties.
In case unilateral acts, particularly considering the termination of employment, proper delivery is a crucial moment for the effectiveness of such act (undelivered termination notice has no effect). Therefore it cannot yet be recommended to use electronic documents and electronic signatures for unilateral acts related to the termination of employment by the employer. In these cases, we recommend keeping the current paper version and delivering a signed paper original to the employee.
Nevertheless, other documents not included under Section 334 of the Labour Code – such as ordering holiday, ordering overtime, attendance sheets, various confirmations, timesheets, working hours records, travel orders, employee evaluations, etc. – may be delivered electronically (by e-mail) without any additional conditions and signed by any electronic signature (incl. DocuSign). Based on our experience, these documents represent most of the "paperwork" contained within the employee's file.
Conclusion
The digitalization of HR in the Czech Republic is a very complex topic that needs to be considered thoroughly to be in line with statutory regulations and avoid any possible disputes with employees and fines imposed by public authorities in case of non-compliance.
PRK Partners has unique know-how and experience in the field of digitalization of HR as we have been part of one of the first implementations of electronic HR in the Czech Republic for a significant employer in the insurance industry. In case you would like to know more about this topic, please do not hesitate to contact us.