Back to All Thought Leadership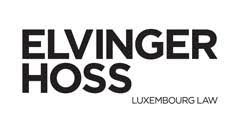 What's new? Access to the activity of covered bond issuance is now open to any Luxembourg credit institution, within a strict framework set out in the Luxembourg Law of 8 December 2021 ("Law " – available in French), which transposes Directive (EU) 2019/2162 of 27 November 2019 on the issue of covered bonds and covered bond public supervision ("Directive ").
The Law amends the Law of 5 April 1993 on the Financial Sector, as amended ("LFS") and certain other relevant financial sector laws.
The current regime for specialised credit institutions issuing covered bonds will continue in parallel with the new regime set up by the Law. The Directive does not exclude the maintenance of the specific national regimes already put in place.
Why is it important? The Law allows any Luxembourg credit institution ("banque universelle") to exercise the activity of issuing covered bonds, without requiring the establishment of a specialised credit institution whose main purpose is the issuance of covered bonds ("banque d'émission de lettres de gage"), as is the case under the former legislation.
What does it mean?