Back to All Thought Leadership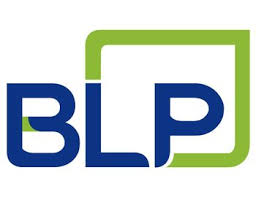 BLP advised the seller, Grupo Orbis (Pintuco) in this important transaction at the regional level, participating in Costa Rica, Nicaragua, Honduras, El Salvador and Guatemala, as well as coordinating work in Panama. BLP's advice included the entire internal process of due diligence on the part of the seller in the jurisdictions of Central America, as well as the analysis of competition in each of the countries.
BLP will also support antitrust filings in the region's applicable countries.
The consultancy included corporate, tax, labor, regulatory, intellectual property, compliance, competition, real estate, environmental and litigation.
AkzoNobel, the buyer, is a Dutch multinational and one of the world's largest paint and coating companies.
This is a transaction of utmost importance to the Client in all his geographies. By becoming part of one of the top 500 globally-billed companies such as AkzoNobel, Pintuco will have access to new innovation and technology platforms, enabling it to expand its capabilities. Likewise, a very relevant transaction for BLP since it confirms the regional capabilities of the firm through many practice areas achieving complete satisfaction on the part of the client.
The transaction was led by partners Adriana Castro and Ronald Lachner, working together with partners Mariana Nochez, Ernesto Rizo, José Alvarez, Luis F. Ruiz. The team also included lawyers from all of BLP's Central American offices: Adriana Acuña, Vittoria Di Gioacchino, Tatiana Chacon, Nancy Muñoz, Alexandra Aguilar, Abril Villegas, Leon Weinstok, Diego Quiros, Jose Gochez, Ivis Alvarado, Federico Barrios, Alcy Martinez, Rogelio Muñoz and Michelle Avilés.