Back to All Thought Leadership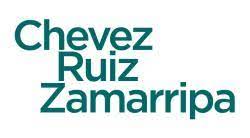 We are pleased to announce the incorporation of Miguel Bastida Peydro as Partner of the Tax practice area in our Firm in Madrid, Spain, effective as of February 1, 2022.
With more than 18 years of experience, Miguel is specialized in mergers and acquisitions, corporate restructuring and taxation of financing structures. In addition, he has been involved in advising foreign investors in the planning and execution of investment projects in Spain, as well as inbound and outbound investment projects abroad.
Miguel regularly advises on tax proceedings, both before Tax authorities and Courts.
Miguel has a Law Degree from the San Pablo CEU University, and a Master's Degree in Taxation from the Instituto de Empresa.
Since 2018, our strategy in Madrid's office continues to focus on serving the interests of Chevez Ruiz Zamarripa's clients in that country, assisting in the structuring of investment in Mexico, developing a high-quality domestic practice in Spain, and taking advantage of the knowledge of the Latin American market to assist regional clients in structuring their business and their wealth issues.
We are certain that the incorporation of Miguel reinforces this strategy and strengthens the team in our tax practice, to continue offering a comprehensive, specialized and high-quality service.
For more information click here.