Back to All Thought Leadership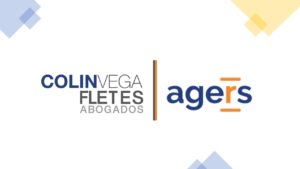 As of 2020 COLIN VEGA FLETES  Abogados was invited to be part of the Spanish Association of Risk Management and Insurance ("AGERS").
AGERS is an association whose purpose is to disseminate the scientific methods of Risk Management to adapt it to methodological changes, to the needs of society and companies. It is a meeting point that facilitates the transfer of knowledge and best practices through adequate coordination in a planned way, with the credit that guarantees the accumulated experience.
Throughout its existence, AGERS has served as an instrument for the integration of the Risk Management and Insurance sectors, helping companies or policyholders to strengthen these aspects in their organizations.
As pioneers in the insurance, reinsurance and risk administration and management sector in Mexico,  COLIN VEGA FLETES  considers that being part of AGERS is a fundamental strategy to educate oneself regarding the avant-garde trends generated in Spain and, in Europe in general, with the intention of implementing and disseminating them in the Mexican market.
The cooperation between AGERS and  COLIN VEGA FLETES will  promote the exchange and collaboration of new strategies between Mexico and Spain and, in the future, throughout Latin America, providing added value to the services and advice provided by the firm, capitalizing on the knowledge acquired in all aspects that involve risk treatment for the benefit of public and private organizations.
We are convinced that the integration of  COLIN VEGA FREETES  into AGERS will allow the Mexican market greater progress and adaptation to the increasingly frequent changes experienced by the global context, transferring the Spanish and European experience acquired in challenges that they have already faced before the Latin American context, allowing accelerated advances in the evolution of companies, not only in the preparation and placement of their insurance and / or reinsurance programs, but the administration and management of their risks, as well as in the management and resolution of controversies and legal crises involving these aspects.
In the same way, this initiative will generate the exchange of knowledge that will allow an advanced and deep understanding of the expectations of Spanish and European companies that consider Mexico and Latin America as part of their daily strategic activities or of a future incursion.
We trust that these efforts will ultimately result in the establishment of new knowledge and action techniques that will bear fruit for the benefit of organizations, our countries and societies.