Back to All Thought Leadership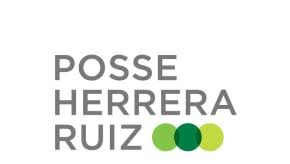 GRUPO DE ENERGÍA DE BOGOTÁ AGREES MERGER BETWEEN (I) EMGESA, (II) CODENSA, (III) EGP COLOMBIA AND (IV) ESSA 2 WITH ENEL AMERICAS CREATING ENEL COLOMBIA
Posse Herrera Ruiz acted as local counsel of Grupo de Energía de Bogotá ("GEB") in the due diligence and merger process of (I) Emgesa, (II) Codensa, (III) EGP Colombia and (IV) ESSA 2, creating Enel Colombia as a result of the merger.
GEB, as shareholder of Emgesa and Codensa, ensures its participation in a more robust company, with a higher value and greater growth potential. The merger represents to GEB an additional equity value of approximately COP 5.5 trillion in renewable asset and estimated profits reaching COP 2.67 billion in the next four years.
The merger is expected to be completed in 2022.
STAKE: 42,515 %
For confidential:
☐ Majority
☒ Minority
SIGNING DATE:
Tuesday, July 27, 2021 Cross-border matter: Chile, Colombia, Costa Rica, Guatemala and Panama
LEGAL ADVISORS
COUNSEL TO ENEL
Garrigues Leading Partners
Ignacio Londoño Other Lawyers
Paola Valderrama and Laura Galeano
COUNSEL TO GEB
POSSE HERRERA RUIZ Leading Partners
Jaime Herrera
Óscar Tutasaura Other Lawyers
Susana Gómez and Valentina Tobón