Back to All Thought Leadership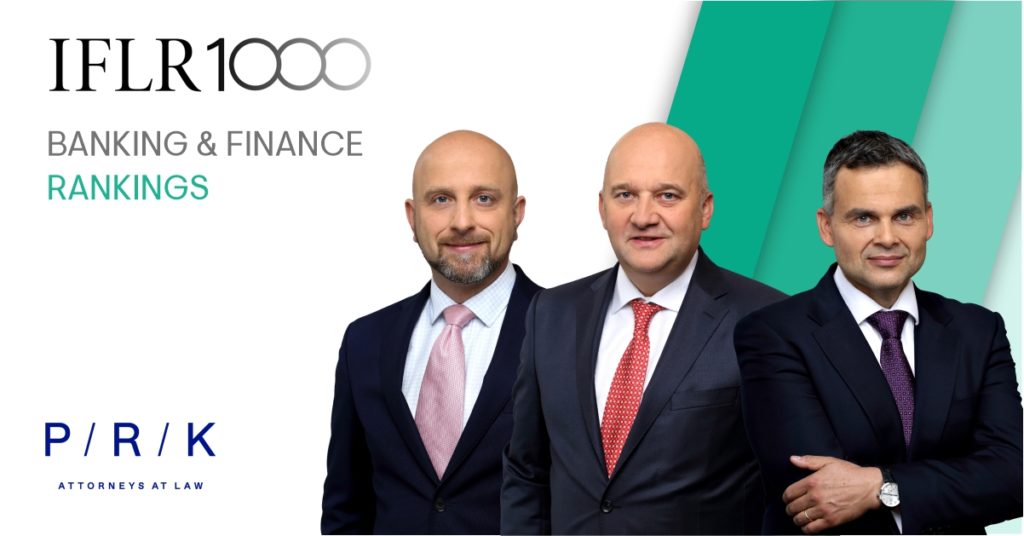 PRK Partners has confirmed its consistently strong position in banking and financial advisory in the latest rankings released by IFLR1000 (International Financial Law Review 1000), one of the most-respected guides to the world's leading financial and corporate law firms and lawyers.
PRK Partners continues to build on its almost 30 years of experience not only in the field of banking and finance, but in all major areas of law. The long-term inclusion of PRK Partners in Tier 2, the highest ranking for a purely Czech law firm, proves that PRK Partners can provide the highest quality of service and compete with large international law firms. Along with the repeated inclusion of PRK Partners in Tier 2 in the Czech Republic, the practice was named in Tier 4 in Slovakia.
IFLR1000 also recognizes the exceptional skills of individual legal experts in the ranked areas of law. Members of the PRK Partners team are also among the experts with individual ratings, such as Martin Aschenbrenner (Highly regarded B&F, Capital markets), Vaclav Bily (Highly regarded B&F, Project development), and Jan Kohout (Highly regarded B&F, M&A). We see these individual evaluations as confirmation of the expertise of our team and all members deserve thanks for their work and commitment. We thank our clients for the trust they place in us by entrusting us with their mandates.
IFLR1000 has been assessing the quality of law firms and individual lawyers since 1990, and it is the only international law firm to do so on a financial and corporate transaction basis.
For more information, please see: https://www.prkpartners.com/news/iflr1000-announce-top-performing-banking-sector-law-firms-including-prk-partners