New Corporate Governance and Appointment of PPU Directors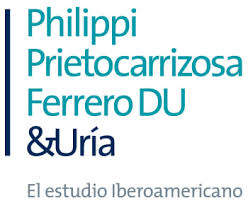 Today at a General Assembly, the 57 partners of PPU voted in the framework of the new Corporate Governance Model for those who will act as members of the Administration Counsel from January 1st, 2021, ongoing for a period of four years.
Martín Acero, who acted as Co-Chair of the Firm since the merger in 2015, was elected as Managing Partner. He will perform executive and Senior Partner functions and will chair the Board of Directors with the support of Camilo Jiménez, Regional General Manager.
As Country Managers Andrés Sanfuentes (Chile), Juan Carlos Rocha (Colombia) and Rafael Boisset (Peru) were elected. They will be in charge of the management of the local offices and will act under the instructions of the Managing Partner and under the guidelines set out by the Board of Directors.
Carlos Alberto Reyes (Chile), Jorge Di Terlizzi (Colombia) and Walker Villanueva (Peru) were appointed as additional counselors.
The Board of Directors will be composed by all of the aforementioned partners of PPU and by partners Salvador Sánchez Terán and Luis de Carlos on behalf of Uría Menéndez.
This Corporate Governance Structure allows for the engagement of an important number of partners in the administration and management of PPU, allowing a balance between management and professional duties.