Back to All Thought Leadership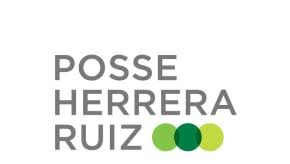 Parque Arauco SA ("Parque Arauco" or "PASA") announces that its subsidiary, Administradora Parque Arauco SAS ("ADPAR") has entered into an initial agreement with Promotora Entre Mares SAS, settlor of the Plaza Fabricato Trust, by virtue of which ADPAR or any of its related companies will assume the management of the co-ownership of "Parque Fabricato Centro Comercial" (formerly "Plaza Fabricato Centro Comercial"), of approximately 54,000 commercial square meters, located in the Municipality of Bello in the city of Medellín, Colombia. Along with the above, ADPAR signed an initial agreement with Patrimonio Autónomo Locales ("PAL") for the administration and commercialization of the commercial premises owned by PAL, which is the beneficiary of 72.8% of the real estate units that make up the Parque Fabricato Centro Comercial.
Fondo de Inversión Colectiva Inmobiliario INMOVAL ("INMOVAL"), managed by Credicorp Capital Colombia S.A., has signed purchase options with the subsidiaries of Parque Arauco – Parque Arauco Colombia S.A. ("PACSA") and Inversiones Colombianas Arauco S.A.S. ("INVECA"), with which INMOVAL offered PACSA a purchase option to acquire 51% of its rights in PAL (INMOVAL owns a participation of 56.9% in PAL) and PACSA and INVECA offered INMOVAL a purchase option to acquire 49% of the rights in the trust "PA Alegra Barranquilla", which is the owner of "Parque Alegra Centro Comercial", located in the city of Barranquilla, Colombia.
Both options are subject to the completion of certain conditions, to be met in the 5 years following the opening of the respective shopping centers.
Eduardo Pérez Marchant, CEO of Parque Arauco Internacional mentioned that "This transaction strengthens our presence in Colombia and marks our arrival in Medellín, the second largest city in Colombia. Parque Fabricato and Parque Alegra are expected to open their doors in the fourth quarter of this year and the first quarter of 2022, respectively. Consequently, at the end of the first quarter of 2022, Parque Arauco Colombia will increase its managed area by 68%, from 154,000 m2 to 258,500 m2".
LEGAL ADVISORS
COUNSEL TO PARQUE ARAUCO
Posse Herrera Ruiz
Leading Partner(s):
José Alejandro Torres
Other Lawyers:
Catalina Noreña (Associate), and Laura Aristizábal (Associate)
Real Estate
Andrés Montoya (Partner), Héctor Otálora (Associate), and
César Barrera (Associate).
COUNSEL TO CREDICORP (FONDO DE INVERSION COLECTIVA INMOBILIARIO INMOVAL)
Brick Abogados
Leading Partner(s):
Ana Lucía Rodríguez
Other Lawyers
Carlos Kure