Back to All Thought Leadership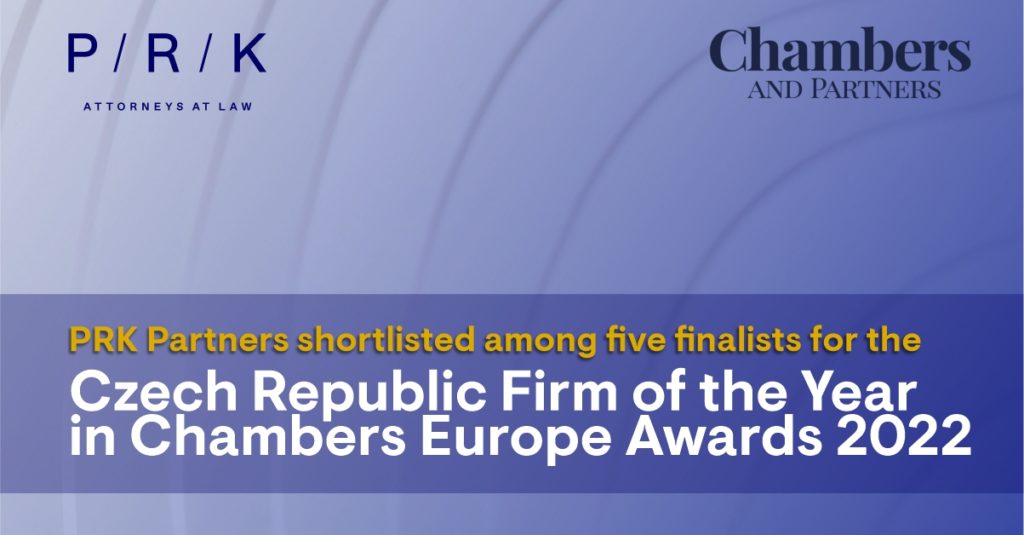 PRK Partners, Attorneys at Law, were ranked among the five best law firms in the Czech Republic in the Chambers Europe Awards 2022 Shortlist, which has been released on 1st February 2022. The rankings and the shortlist are the result of extensive research and thousands of interviews conducted by Chambers' team of over 200 independent analysts.
The 2022 winner will be announced at the Chambers Europe Awards ceremony which will take place on 22nd April 2022 at the Intercontinental, Madrid, Spain.
The awards recognise a law firm's pre-eminence in key jurisdictions in the region. They also reflect achievements over the past 12 months including outstanding work, impressive strategic growth and excellence in client servic
e. They honour the work of national and international law firms across the region based on the research for the recent edition of Chambers Europe.
Chambers note: To be shortlisted at the Chambers Europe Awards means that you are at the pinnacle of the profession.
The full shortlist can be found on chambers.com.