Back to All Thought Leadership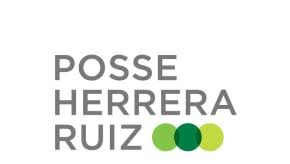 Posse Herrera Ruiz acted as Colombian legal counsel to SNC – Lavalin Group Inc. in the sale
of, among others, its Colombian and Peruvian operations. The deal to sell SNC-Lavalin's Oil &
Gas business to Kentech Corporate Holdings Inc. is a part of the Company's strategy to
reduce its risk profile and accelerate its ongoing transition to becoming a leading provider
of professional engineering services and project management solutions. The deal is expected
to close by Q2 2021. At closing, the transaction will imply a write-down in the range of USD260
to 295 million.
DEAL VALUE: ABOVE 80 MILLION DOLLARS
STAKE: 100%
SIGNING DATE: Monday, February 08, 2021
LEGAL ADVISORS:
COUNSEL TO SNC-LAVALIN
Norton Rose Fulbr ight (Montreal , Canada)
Leading Partner(s) Nicolas Labrecque, Meghan Stewart
Other Lawyers Alexandra Persaud, Christine Duguay, Charles St-Pierre
COLOMBIAN COUNSEL TO SNC-LAVALIN
Posse Herrera Ruiz
Leading Partner(s) Jaime Herrera, Juan Guillermo Ruiz
Other Lawyers Christian Diaz Ordóñez and Daniel Meza