Back to All Thought Leadership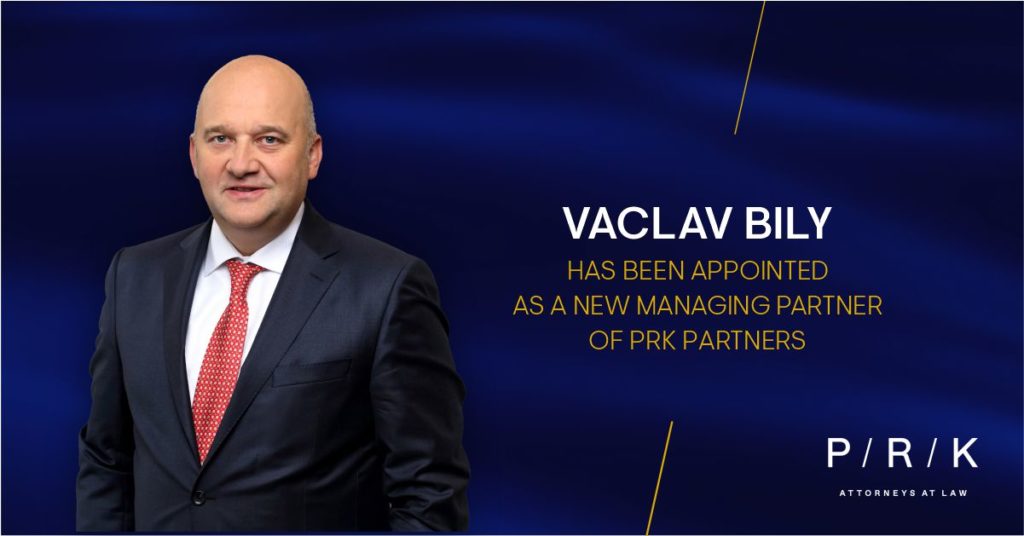 We are pleased to announce that partner Vaclav Bily has been appointed as a new managing partner of PRK Partners as of 16 May 2022.
Vaclav Bily is a partner specializing in banking and finance, insolvency and restructuring, real estate and construction and corporate law.
He is recommended as a leading expert by the International Financial Law Review (IFLR), The Legal 500 and European Legal Experts. Vaclav takes up his new management role alongside long-time managing partner Radan Kubr, who is a specialist and internationally recognized expert in mergers and acquisitions, corporate law, restructuring, banking and finance, competition law and media law.
After more than a decade, colleagues Robert Nemec and Jan Kohout are retiring as managing partners. JUDr. Robert Nemec, LL.M., who was elected as Chairman of the Board of the Czech Bar Association (CBA), will be devoting himself to management and activities related to this office for the next two years at least. JUDr. Jan Kohout will be focusing on the development of PRK Partners' client practice and business development.  Both gentlemen have been appointed as holders of general commercial power of representation.
We wish Vaclav Bily the best of luck and good decisions in his new office, and we thank Robert Nemec and Honza Kohout for their exceptional commitment while performing their duties related to the management of PRK Partners.