Back to All Thought Leadership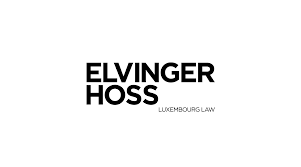 We are pleased to present the updated version of our brochure "ESG – Sustainable Finance". This brochure contains the Disclosure Regulation, i.e. Regulation (EU) 2019/2088 of 27 November 2019 on sustainability‐related disclosures in the financial services sector in consolidation with:
The Draft RTS Disclosure Regulation published by the European Supervisory Authorities ("ESAs") on 2 February 2021 and included in the Final Report on draft regulatory technical standards ("RTS") with regard to the content, methodologies and presentation of disclosures pursuant to Article 2a(3), Article 4(6) and (7), Article 8(3), Article 9(5), Article 10(2) and Article 11(4) of the Disclosure Regulation (Ref: 2021 03), ("Final Report – Draft RTS Disclosure Regulation"); and
The Taxonomy Regulation, i.e. Regulation (EU) 2020/852 of 18 June 2020 on the establishment of a framework to facilitate sustainable investment, and amending the Disclosure Regulation ("Taxonomy Regulation").
It can be printed and/or used as an electronic version.
By using the electronic version, you will have direct access to the relevant articles of the Disclosure Regulation, the Taxonomy Regulation and the Draft RTS Disclosure Regulation with its annexes.
The following proposals from the European Commission ("EU Commission") are also included:
The EU Commission proposal to amend the AIFM Level 2 Regulation (EU) 231/2013;
The EU Commission proposal to amend the UCITS Level 2 Directive 2010/43/EU.