Back to All Thought Leadership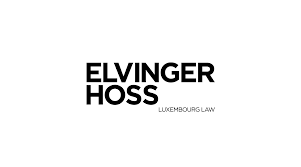 What happened?
On 9 February 2021, the Chamber of Deputies voted a law that implements Directive (EU) 2018/1808  of 14 November 2018 into Luxembourg law. Within the framework of the Digital Single Market Strategy for Europe, that Directive, entered into force on 18 December 2018, amended Directive 2010/13/EU on the provision of audiovisual media services (the "Audiovisual Media Services Directive")1 If, as very often, the Council of State agrees with the exemption from the second vote, the new law will be passed and become effective in a few days.
The implementation consists in modifications to the Law of 27 July 1991 on electronic media (the "Electronic Media Law").
What is the purpose?
Aiming at taking into account the evolution of the audiovisual media services that occurred in the last decade, the modifications notably cover new types of services and user experiences.
Considering that the public increasingly accesses and relies on such content disseminated through electronic communications networks, the new legislation intends to balance the right to access online content services with consumer protection and ensure better protection of minors.
What are the key takeaways?
The material scope of the Electronic Media Law is widened to catch the new players who have emerged in the media market over the last decade, such as video-sharing platforms, social media services, user-generated videos, etc.
To empower viewers, including parents and minors, the platforms concerned are required, in particular, (a) to provide sufficient information about potentially harmful content and (b) to monitor and implement appropriate measures toward user-generated content to ensure compliance with certain key principles, including the prohibition of hate speech and discrimination, and protecting minors from prejudicial content.
The principle of the "country of origin" to determine the Member State's law to which the media service provider is subject still applies. Luxembourg is now required to maintain a register of media service providers who are subject to Luxembourg jurisdiction.
The provisions on commercial advertising are adapted to grant more flexibility to media service providers with respect to the advertising moments, notably with respect to sponsorship and product placement (except in certain types of media such as the news).
The prohibition of hate speech, incitement to violence and terrorism are strengthened with the provision of criminal sanctions, for example for public provocation to commit a terrorist offence, child pornography, racism and xenophobia.
For more information, feel free to contact our dedicated ICT, IP, media and data protection team!
1.Directive (EU) 2018/1808 of 14 November 2018 amending Directive 2010/13/EU on the coordination of certain provisions laid down by law, regulation or administrative action in Member States concerning the provision of audiovisual media services in view of changing market realities.