Back to All Thought Leadership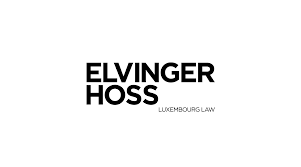 On 21 January 2021, the Luxembourg Parliament adopted the Law of 22 January 2021 modifying the Law of 5 April 1993 on the financial sector and the Law of 6 April 2013 on dematerialised securities (the "Law of 2021"). .
The Law of 2021 aims at modernising the existing legal framework for dematerialised securities, by expressly recognising the possibility to issue dematerialised securities through distributed ledger technology ("DLT") such as blockchains.
Main takeaways
The Law of 2021 introduces a definition of "issuance account" into the Law of 6 April 2013 on dematerialised securities. An issuance account is defined as an account held by a settlement provider or central account keeper recording the dematerialised securities issued by an issuer. This definition further specifies that issuance accounts may be held within or through secured electronic registration devices, including distributed electronic ledgers or databases. Thanks to the Law of 2021, it is now possible to rely on DLT for both securities accounts and issuance accounts in the context of an issuance of dematerialised securities.
Impact on the financial industry
The Law of 2021 modernises the Law of 6 April 2013, which now formally recognises the issuance and circulation of dematerialised securities based on DLT.
The Law of 2021 thus offers enhanced legal certainty in relation to the opportunities provided by DLT. Luxembourg based actors will be able to expand their services with regard to dematerialised securities, thus contributing to the attractiveness of the local financial sector.
The Law also broadens the scope of services, which may be rendered by providers that can act as central account keepers under the 2013 Law. For non-listed debt securities, the role of central account keeper is now open to EEA investment firms and credit institutions, to the extent that they meet the appropriate technical and organisational requirements to carry out such activities.
This may also interest you :