Back to All Thought Leadership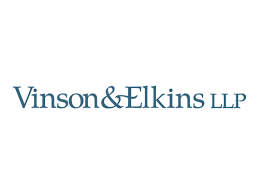 Chambers' Diversity & Inclusion Awards spotlight those who are paving the way in pro bono and corporate social responsibility and promoting diversity and inclusion in the workplace. Jordan-Detamore was selected from a national pool of applicants, fifteen of which were shortlisted for the award in May.
Jordan-Detamore dedicates significant time to organizations and groups such as the Greater Washington Area Chapter of the Woman Lawyers Division of the National Bar Association, where she served as president for the 2018-2019 term, the Leadership Council on Legal Diversity, Just the Beginning – A Pipeline Organization and the National Bar Association's Young Lawyers Division, where she currently serves as national vice chair.
She is also the co-head of V&E's Women of Color Network, founder and co-head of the firm's Black Affinity Network and co-founder and current coordinator of the firm's 1L mentoring program with George Washington University Law School's Black Law Students Association.
"[Carla] knows the law, understands the complexities of the legal strategy and relates very well to clients," a client said in support of Carla receiving this award. "I have also gotten to know her personally and her conviction to use her professional talents towards diversity and the underserved in the D.C. community. That is a very rare combination in a lawyer."
Realizing that joining the legal profession offered unique opportunities for her to serve her community, Jordan-Detamore regularly advises on pro bono matters, as well as engages in other community service and mentoring programs. She currently serves on the Legal Advisory Committee of the Capital Area Immigrants' Rights Coalition, where she helps place pro bono cases with attorneys at V&E such as asylum cases and special immigrant juvenile status matters, some of which she has been able to take on herself.
In an acceptance speech during a virtual awards program on June 17, 2021, Jordan-Detamore points to a number of things she considers vital to making real change.
"First, mentorship for students and young attorneys so they can see examples of success and learn how to navigate the system and develop business; creating community and safe spaces for people of color to find support, comfort, and nourishment for their souls; providing education and training to combat bias; and tracking and critically analyzing data and setting measurable goals for systemic change and developing research-based initiatives to achieve these," she said.
Jordan-Detamore's practice primarily focuses on white collar criminal defense, government investigations, class action defense and civil litigation. She was recently recognized among the National Bar Association's 40 Under 40: Nation's Best Advocates, DCA Live's Emerging Women Leaders of 2019 and National Black Lawyers Top 40 Under 40.