Back to All Thought Leadership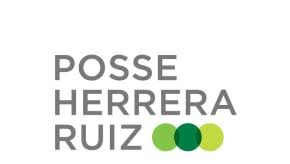 Posse Herrera Ruiz has advised Bancolombia in the joint venture agreement with CCLA Group that will create a novelty platform for the development, construction and operation of multifamily housing projects for rent.
DEAL VALUE:
NON-DISCLOSED
ANNOUNCEMENT/SIGNING DATE:
Friday, July 24, 2020
CLOSING DATE:
Friday, July 24, 2020
LEGAL ADVISORS:
COUNSEL TO BANCOLOMBIA
Posse Herrera Ruiz Leading Partner(s)
José Alejandro Torres, Andrés Montoya Other Lawyers
Cristina Vásquez (Director), Camilo Lovera and Juan Pablo García
Other firms. Leading Partner(s)
Partner(s). Other Lawyers
Partner(s).
COUNSEL TO CCLA GROUP
Garrigues:
Leading Partner(s)
Other Lawyers
Camilo Gantiva (Counsel), Melissa Castro and Andrés Melo.